review or checkout
The Pearl Market
™
of the UK & Ireland
Baroque Pearl Necklace with Class 1 Pearls
This striking necklace blends tradition with a modern new look that's sure to excite interest. The unusually large baroque pearls (also called 'fantail' pearls) are created by the very latest pearl-culturing technique. The partnership between man and mollusc is the same as for South Sea pearls, but in a non-marine environment.
Cheaper baroques have pits, cracks, holes and miscolouration, but these 20mm
Class 1 pearls
do not. The necklace is 17 inches long (approx), strung on silk, fitted with an
Italian, white-gold designer clasp
, and presented in a polished wood case.
If you like baroque pearls, you can find more
baroque jewellery here
.
Presentation, Delivery and Returns
The necklace is presented in a polished, sustainable wood box and accompanied by a signed and stamped Certificate of Authenticity.
free, insured, UK delivery is within 7 working days of order.
returns may be made up to 30 days from delivery.
our terms of business exceed EU directives and UK legislation.
to ensure confidentiality, orders are sent in a plain package, with no indication of the contents or the sender on the outside.
In Elizabeth's time...
...round pearls were rare. Most were teardrop or baroque.
---
certified quality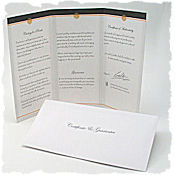 Inspected, graded, signed and stamped by a specialist GIA pearl graduate.
---

"...from the packaging to the jewellery cases and especially the pearls; everything spoke of quality." Dr C K Reid, Cheshire

---
confused about pearls ?

---
our aftercare service

To save this page for later, press Ctrl D on your keyboard
The Pearl Market Limited, Drefach Felindre, Llandysul, Carmarthenshire SA44 5YW
The Pearl Market ™ is a trademark of The Pearl Market Limited © 2002-2019