Birthday and Anniversary Gifts - from £40 to £465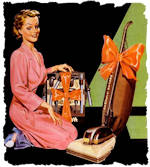 Seen the old adverts? Where a joyful housewife proudly displays her new vacuum cleaner? Back then, real pearls were far more expensive and most people couldn't afford them. Nowadays you can get top-quality pearls
without
breaking the bank.
We can't tell you what to buy, but if you're thinking about pearls as an anniversary or birthday present we
can
tell you what many of our customers have chosen for the occasion and reported back that they 'got it right for a change'. Or you
could
stick with the Hoover idea.
The world's favourite pearl necklace:
from £255.00
Best-seller for anniversaries and landmark birthdays:
from £375.00
8-9mm
pearls are the runaway favourite for 30th (pearl) anniversaries. We know from customer feedback that the recipient is always delighted. For other anniversaries,
7-8mm
pearls are called 'the world's favourite' because they're the most popular size purchased today. 80% choose white pearls while most others go for black. The equivalent
black pearls
are here.
Video - Choosing A Pearl Necklace

When the occasion isn't a 'big' one,
pearl pendants
have proven popular. If you know she likes jewellery that's a bit different, these fashionable teardrops and baroques are worth a look. And of course, you can't go far wrong with a nice pair of stud earrings.
Teardrop pearl pendant:
from £89.00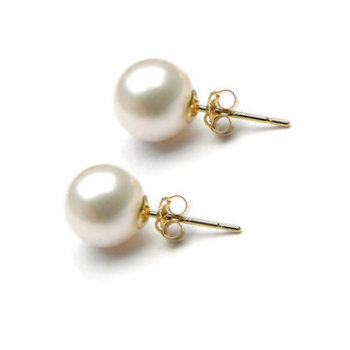 Gem-quality earrings
from £40.00
Baroque pendants:
from £97.00
---
The Pearl Market Limited, Drefach Felindre, Llandysul, Carmarthenshire SA44 5YW contact us
The Pearl Market ™ is a trademark of The Pearl Market Limited © 2002-2021