review or checkout
The Pearl Market
™
of the UK & Ireland
About The Pearl Market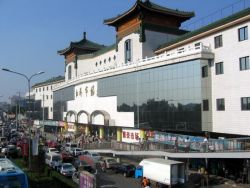 In 2019 we celebrated our 17th birthday. It seems only yesterday that The Pearl Market was born - inspired by a visit to the original pearl market in Beijing.
The Beijing market is not, as you might suppose, a quaint collection of bamboo stalls. Rather, it occupies the entire floor of a massive shopping complex. An army of pearl sellers peer from behind counters laden with pearls of every size, shape and colour. When the market is quiet, stallholders doze peacefully behind their displays. Don't be fooled though. Tourists have more chance of stepping over a sleeping wolf than passing a stall without the owner snapping awake.
Aside from the name we have no connection with the Beijing pearl market. Our pearls are sourced from Asia Pacific and made into jewellery here at our headquarters in West Wales.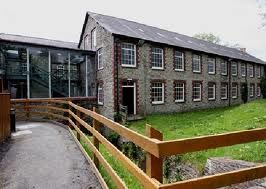 Our business philosophy is simple. To price competitively without compromising quality and offer great service. Many customers buy pearls as a gift. The last thing they want is to be embarrassed by poor pearls, cheap fittings, sloppy workmanship, cardboard jewellery boxes or late delivery.
We apply the same criteria to our own suppliers who must be equally committed to quality and customer service. When we find one who is, we stay with them for years.
The last seventeen years have seen many changes – in the way pearls are cultured and the way they are sold. It's getting harder and harder for customers to make an informed choice. Our
Beginners' Guide
has helped many people through the pearl buying maze.
We still get lots of 'phone calls and emails from people who have inherited a set of pearls and want to know if they're worth anything. We've devoted
a whole page
to explaining that they probably shouldn't get too excited.
With today's focus on climate change and the environment, we've recently launched a new pearl site called
Seepearls
. That's not a mis-spelling ! The 'See' in Seepearls stands for '
S
ustainable,
E
thical,
E
nvironment-Friendly' pearl jewellery. If you take a look, we'll be interested in your feedback.
Thank you for visiting our website. I hope you find something you like.


Sandy Hume
Managing Director

To save this page for later, press Ctrl D on your keyboard
The Pearl Market Limited, Drefach Felindre, Llandysul, Carmarthenshire SA44 5YW
The Pearl Market ™ is a trademark of The Pearl Market Limited © 2002-2020