review or checkout
The Pearl Market
™
of the UK & Ireland
Exclusive Pearls
The pearls displayed here are for individuals and pearl connoisseurs who hanker after something a bit different. They're either completely unique or very limited in number. In some cases it's possible to
'pick your own pearls'
, meaning that the pearls you choose are the actual ones you will receive.
Exceptional Necklace with 12-15mm Round Pearls
Our most beautiful strand of these pearls - there may never be another quite like it. We challenge anyone to search the internet or traditional jewellers and find a
premium-grade
, 17-inch necklace with the same size of pearl (South Sea, Tahitian - it doesn't matter),
for under £10,000 !
The pearls seen here are the ones you will receive.
A 17-inch necklace with pearls of outstanding quality.
Prepare for admiring stares !
Natural colours of white, silver, peach and lavender.
Vibrant 20mm Fantail Pearls
Most people haven't heard of fantail pearls because the culturing procedure is a recent innovation. The partnership between man and mollusc is the same as for South Sea pearls, but in a non-marine environment. Like baroques, the animal has decided to do its own thing, making every pearl special.
Necklaces are 17 to 18 inches long, fitted with an Italian silver or white-gold designer clasp and presented in a polished wood case.
---
Choose Your Own Unique Baroque Pendant
Famed for their 'just found on the seabed' look, these pearls are totally unique and sure to cause a stir. In natural daylight, baroques may exhibit the legendary 'pearl orient' - a kaleidoscope of colours that shimmer on the surface like the rainbow effect seen on a large soap bubble.
Many baroques have pits, cracks, holes, and miscolouration. Those baroques are cheap, but if you want the look prized by connoisseurs and celebrities, it's
top-quality
(Class 1) pearls for you.
These
Class 1 baroques
measure (approx) 15mm to 16mm in diameter then taper to a pendant bail with a silver chain (included). A polished wood box and Certificate of Authenticity complete the package.
The pearl you choose is the one you receive.
Like snowflakes, no two are the same.
Presentation, Delivery and Returns
All pearls on this page are presented in polished, sustainable wood boxes and accompanied by a Certificate of Authenticity, signed and stamped by a specialist pearl graduate of the GIA (London) - the world's foremost authority.
UK delivery is insured and free.
to give us time to put the love and care needed into creating each unique piece, UK delivery is within 6 working days of order.
returns may be made up to 30 days from delivery.
our terms of business exceed EU directives and UK legislation.
to ensure confidentiality, orders are sent in plain packages with no indication of the contents or the sender on the outside.
for centuries, baroque and teardrop pearls...
...have been worn by European royalty.
---
In Elizabeth's time...
...round pearls were rare. Most were teardrop or baroque.
---
certified quality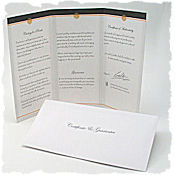 Inspected, graded, signed and stamped by a specialist GIA pearl graduate.
To save this page for later, press Ctrl D on your keyboard
The Pearl Market Limited, Drefach Felindre, Llandysul, Carmarthenshire SA44 5YW
The Pearl Market ™ is a trademark of The Pearl Market Limited © 2002-2018